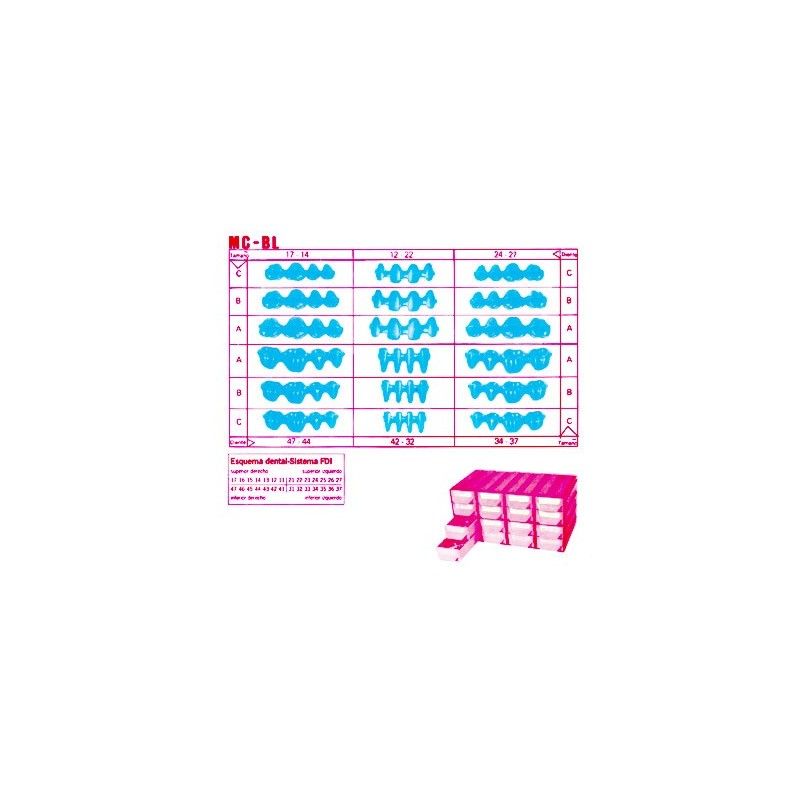  
MC-BL assortment pre molded wax teeth - blocks
MC-BL, pre molded wax pontics for metal ceramic works
Security policy (edit with Customer reassurance module)

Delivery policy (edit with Customer reassurance module)

Return policy (edit with Customer reassurance module)
MC-BL, pre molded wax pontics for metal ceramic works
Parts reduced by the thickness of the ceramic layer.
Structured according to the natural tooth forms.
Perfect anatomical and physiological design.
With final wax border-results better aesthetic.
Economical 4 pieces wax pontics.
Time saving-makes elaborate modelling unnecessary.
Replacement: refill boxes of 25, 50 and 100 blocks according to shape and size.
MC-BL 0090, kit of 90 blocks (18 shaps-5 blocks of each shape and form)
MC-BL 0180, kit of 180 blocks (18 shaps-10 blocks of each shape and form)
MC-BL 0360, kit of 360 blocks (18 shaps-20 blocks of each shape and form)